Therefore we want an intern who knows how to build enduring relationships with clients, meet their needs and contribute to developing programs that exceed client expectations. In addition, she/he needs to be conversant with the digital world.
You may apply to be an intern in any one of the following fields: client relations, social media marketing, events production and management, data management, strategy development, training coordination etc
We are looking for individuals who just plain "GETS" the importance of changing people's lives. Our goal is a long-term relationship that develops more people like us who are guiding people into significance.
About Us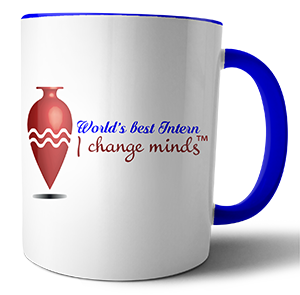 We are a Christian Based organization serving women across diversity of religious, age, social and economic spectrums of society.
We are based on the Biblical Romans 12 verse 2: Do not conform any longer to the patterns of this world but be transformed by the renewing of your mind so you can test and approve what God's will is, His good, pleasing and perfect will.
We are passionate in developing programs and projects that renew people's minds by reconnecting them back to God. Hence our tag line "I change minds!™
The Internship
Our internship program is providing opportunities even for the experienced veterans who are in transition and are seeking to do more meaningful work.
This will be a one year program divided into two parts:
Part one : Detect - Am I called for this?
Part two: I am called for this – equip me on how to have greater impact!
The Attitude
We are looking for a team member who comes with "batteries included" and who doesn't require a lot of micro-management. … And PLEASE… No whiners, drama queens, gossips or complainers. (And no lazy people either :) Positive attitude is a must.
The Basic Application Requirements
At least 1 year of client relations experience in a fast paced "people- centric" environment
A degree in Psychology, Education, or Communication, or Social sciences, or Business
An educational background that combines creativity and problem solving (English, creative writing, journalism, etc.)
Experience with Word, Excel, PowerPoint, and Quickbooks
Experience using business-related media platforms/applications (including, LinkedIn, Twitter, Wordpress, Instagram and Facebook, whatsapp).
AND...
- Detail-oriented and able to learn quickly
- Highly organized and efficient
- Comfortable working with what they have
- Self-motivated AND team-oriented
- Have a can-do attitude. (There's no such thing as "that's not my job" in our office)

Bonus Qualifications: With any of the following additional qualifications, you will be considered first!
Engaged with CRM platforms
How to design websites using HTML or PHP
Skill with Photoshop, In-Design, Illustrator, After-Effects and Corel Draw
Adobe Premier, CutPro and any other video editing knowledge
As you apply please note you will need to provide excellent references from a recent job/project/volunteer or course completed in the above qualifications.
Applications with CV to be sent to:
The Lead Coach
Alabastron Network Trust
Ref:ANT/DIP/02 – DETECT Internship 2
Email to: talktous@alabastron.org