A Home Away from Home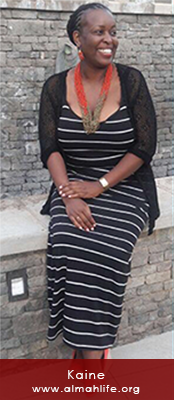 Packing has never been one of my favorite activities, even when it's a holiday that I have been looking forward to; it is the one thing that fills me with dread and some anxiety. I still don't understand why I haven't conquered this irrational fear of packing because most of my childhood, my family moved to a new country every three or four years. We lived in various countries including Swaziland, Switzerland, Zimbabwe, Ethiopia, Sierra Leone, Malawi and Nigeria. That certainly involved a considerable amount of packing and unpacking many boxes!
In April 2015, my fear of packing reached an all-time high as I had to face the daunting task of packing up the home which I had lived in for nine years in Kampala (Uganda) and move to Nairobi which, though not very far, was still away from family and my familiar routines.
I joined my current workplace in April 2007 as Country Manager for Uganda, Rwanda and Burundi based at the Kampala office. As such, I was in charge of commercial activities for those three markets. This was my first management position and a turning point in my career. Previously I had worked for an international airline in Uganda and so the same industry partners I dealt with then were the clients I was handling in the new company.
Was the move worth it?
So far, it definitely has been. Four years later, I feel that Nairobi has become my "home away from home". I have reconnected with old friends and made new ones. The proximity of Nairobi and Kampala has also made it easy and convenient for family to come and visit me and for me to get home easily. Settling into a new city and beginning a new life, especially having moved here alone, has been challenging but also revealing on a personal level.
One of the highlights of living in Nairobi has been the chance to reconnect with the Alabastron Network Trust. I did the Renewing Self program in 2013 and I'm proud to say I was in the cohort for Season One Kampala. After my season, I guided twice before moving to Nairobi so I was keen to get plugged in again and serve. Currently, I am serving as a Senior Guide and member of the Strategy Team.
ENROLL FOR CLASS
WANT TO SPEAK TO SOMEONE?
MORE TRANSFORMATION STORIES
---
---