ALIVE!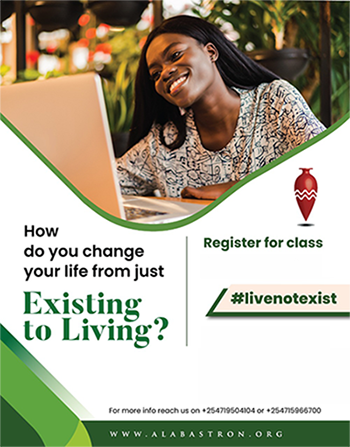 She unbuckles herself and jumps out of the bumper cars. She looks around eagerly as she wonders which ride to try next. Her girlfriends are with her, it's a girls' day out. A throwback to days gone by, spending a day at the Luna Park. There is hustle and bustle all around. Grown ups and children alike are having a wonderful time. She is laughing, the deep belly laughs of her childhood, tears of joy streaming down her face. It's so long since she just let go. They run together to the dancing giant tea cups, the teacup shaped rides that swing and swoop in figure eights and circles around the ride's designated area. The bells, whistles, lights, and music lend to the atmosphere of cheer.

She is laughing, the deep belly laughs of her childhood, tears of joy streaming down her face. It's so long since she just let go. They are all talking together. They are giggling, reminiscing times gone by when the visited the attractions at the Annual Agricultural Show and the Luna Park when it came to town. Oh wow, those were the days, the sun on your skin, running and chortling without a care in the world. Is that still possible as an adult? Is it possible to feel so vital? "It is," she tells herself, "Look at yourself now." The ride ends and off to the next one they go.
This time they want to enjoy the view of the city from the Ferris wheel. The huge wheel starts its journey stopping intermittently to admit new riders into each booth. They ride higher and higher in a loop till they reach the top of the circle and dangle for at least thirty seconds before jerking forward. The view from the top is breathtaking. The fast-evolving Nairobi skyline, environs, the SGR line, elevated highway and surrounding savannah are captivating. Taking it all in, especially from this height, is such a thrill. They giggle and collectively admire the panoramic view that surrounds them. She takes in the energy, the air, the joy the life. She is feeling alive. The thrill is exhilarating she feels her heart pumping, she enjoys the chatter around her and the warmth of the sun shining through the glass panes of their Ferris wheel booth. Slowly the wheel turns and they laugh and hoot till they are breathless. Soon the ride is over. They are back on terra firma. Time to head home, if they are to beat the traffic rush, get home to babies, hubbies and real life.
As she heads home in their hired van; she starts to feel a downer, but she reminds herself that she determines her emotions and her life by God's grace. She tells herself that she can carry this energy, love, hope, joy and enthusiasm wherever she goes. Today was a great day away with the girls, a retreat, a breath of fresh air from the humdrum of everyday life. A valuable reminder that life is for living, enjoying, experiencing and stepping out of your comfort zone. She smiles to herself as she thinks about the somersaults, she felt her stomach making, while their little glass booth dangled from the top of the Ferris wheel.
She is home. Stepping back into her everyday life, she determines to beat the drum of her life, to the hum of joy that she has reminded herself about today. She promises herself to take each day and enjoy it to the full. She pledges to be alert and attentive to the beauty and opportunities that present themselves each moment of each day; sharing and talking about them with her nearest and dearest. Most of all, she tells herself to live a life of intentional and joyful gratitude. As her key unlocks her front door, the splendour of family surrounds her, the sights and sounds she had taken for granted take on a new light and new meaning. She beams a wide smile as she opens her arms and heart wide to give and receive hugs from her children and husband. She feels the warmth of their embrace, as warm as the sun in that Ferris wheel booth, that surges into her heart and throughout her body. She looks around, beaming and delighted, enjoying the beat of the jubilant drum of her heart as she takes in the beautiful hum of her life. The melody resonating within her being, a reminder of what a blessing and joy it is to be alive.
Has it been somewhat of a challenge to remember what it felt like to feel alive and joyful?
Register for the Renewing Self Program and remember how to LIVE!
Intake is ongoing. Register Here
For more information reach us on +254 719 504 104 or +254715966700
Check us out on Facebook, Instagram
ENROLL FOR CLASS
WANT TO SPEAK TO SOMEONE?
MORE TRANSFORMATION STORIES
---
---