I Have Become the Burner That Lights the World Around Me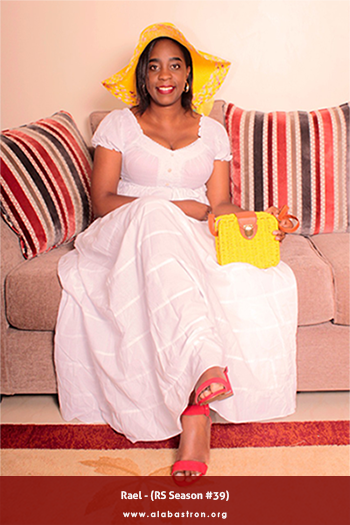 Have you ever suffered too much pain in your life that no cover up could hide it? Does your pain overwhelm you that you cannot escape from it? Alabastron enabled me overcome my pain and become a burner!
When my sister -in-law spoke to me about Alabastron, I was in a bad place. It was evident for her from our first interaction yet I had not interacted with her for a long time. She carefully followed up with me to take the program. She welcomed me to go for the Open Day. God bless her soul!
I vividly remember that night when she called me to request that we mentor young girls along their career path. On that night, I had separated with the father to my son. It was painful, hurtful to say the least! This pain I tried to cover up but it was greater than my cover ups.

I felt as if I was a waste of space on earth. I felt disappointed, angry, completely hopeless and purposeless since my problem did not have a solution.
During the Renewing Self Program, I learned about the root cause of my pain. It dawned on me since childhood I had faced emotional abuse. Unequipped to deal with it, I hid the pain. This led me to have insecurities in my life. I was insecure about my identity and about my decisions in life. This made me develop low self-esteem. The relationship for me that tore my esteem was between me and my mother. She constantly reminded how I looked like my father though we didn't live with him. I felt rejected, alone and I am not good enough.
All my life, I lived with this pain. Eventually, I ended up in an abusive relationship with the father of my son. OUCH! He would physically, emotionally and verbally abuse me. So, when I decided to separate with him, I was looking for my healing

Taking the program for me felt like I was dipped into a bath of healing water. I was washed off all my emotional wounds. Taking the program for me felt like I was dipped into a bath of healing water. I was washed off all my emotional wounds. I am now completely healed. I am accepted. I have become confident. I found myself. It is unbelievable! I now know the truth! I deserve love just as I am! I am now equipped with life tools to show up in life in a significant manner. I am reborn.
Alabastron changes your life irrespective of the different life situations we go through as women. Alabastron gives you a new awakening to become a fearless influencer so that families and societies are renewed. I believe when one lady is renewed, she becomes a burner that lights the world around her. I am the burner that lights the world around me. Become a burner like me by joining the Program HERE.
ENROLL FOR CLASS
WANT TO SPEAK TO SOMEONE?
MORE TRANSFORMATION STORIES
---
---